'Tis the Season… for Promoting Your Destination's Holiday Event Campaign with Paid Search!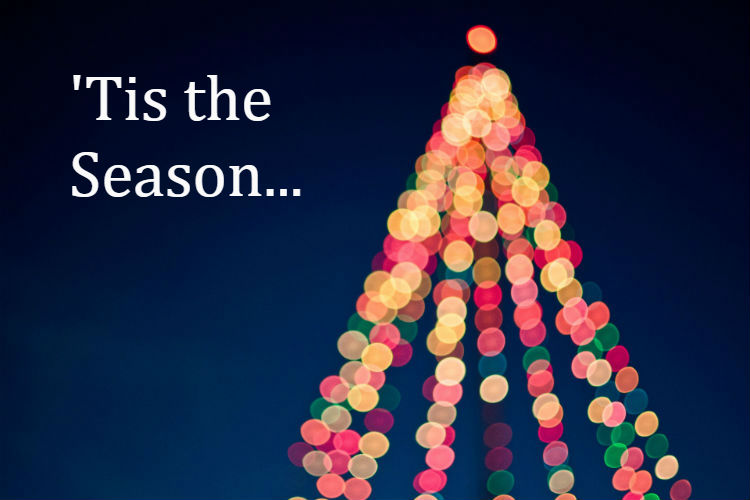 It's the most wonderful time of the year…the time to create a paid search holiday event campaign for your destination and lifestyle brand's event! Here are some tips to help you get the most of your holiday event's paid search.
Experiment with Your Ads  
Whether your holiday event is a treasured annual tradition or this is the first time you're promoting a seasonal attraction, varying your paid search's ad text, especially the headlines, is key. Create variants of your text ads; some focusing on promoting the name of your event, and others that focus on more general terms describing the event. This will accomplish two things: catch the eye of your previous event visitors as well as attract new attendees looking for a new way to celebrate the season.
Be sure to highlight the specifics of the event. Include the run dates, mention any new attractions, and show any special deals you're running. Character length is often, unfortunately, an issue. It may limit your ability to promote these bullet points in the ad's normal text areas. If so, use the Callout ad extension to gain some more space. Google AdWords & Bing Ads will show up to four of these extensions along with text ads, providing you with a convenient solution to the limited space of text ads.
Set Smart Location Targeting
Since your destination's holiday event will (most likely) be taking place at one location, set your paid search location targeting accordingly. It doesn't make sense to show ads to people unlikely to travel to your attraction. Therefore, manually set your campaign to only display ads to certain geographic targets.
What works best will vary depending on your attraction. Luckily, AdWords offers you a multitude of ways to set your location targeting. You can specify individual states, cities, or even zip codes in which to show your ads. Or you can use radius targeting to reach everyone, say, within 100 miles of your event's location. You can also choose to show your ads to only people within your targeted locations, or you can expand the audience to include people that have shown interest in those locations. This second option lets you reach customers who may live outside your designated locations, but are likely to travel to them for events.
Choose Relevant Keywords
As with any paid search campaign, choosing the keywords for your holiday event campaign is a key element. Utilize Google's Keyword Planner tool to find relevant search terms for your event's theme, and branch out from there. Include keyword modifiers like "local" and "near me" – as well as terms related to the locations you're targeting –  to get in front of searchers looking for local attractions in their area.
You'll likely also want to display your holiday event ads for your destination's branded terms during the length of this campaign. This way you can focus the searchers already familiar with your destination to this seasonal event's webpage to increase awareness. Once caveat: sure these keywords won't be active in any other running paid search campaigns of yours. Not only will you water down your holiday event paid search efforts, you'll be competing against yourself in the ad auction, and inadvertently driving up click costs.
Keep an Eye on Your Budgets
Chances are, you only have a certain amount of money at your disposal to promote this event. When setting your campaign's budget, be extra aware of how long this campaign will run. Since a holiday event campaign is a seasonal occurrence with a set end date, you may find that your campaign will not be running for the full length of a month (from the first day of a month to the last day). This can cause a slight complication in Google AdWords, who takes some liberties with campaign budgets.
The AdWords program attempts to improve your campaign's performance by occasionally spending more per day than your budget is set for. According to Google, "when your ads are shown more often, your total daily cost might be up to 2 times your average daily budget. However, you won't be charged more than your average daily budget multiplied by the average number of days in a month (30.4)." Normally this won't cause too much of an issue for a paid search campaign. But for a holiday event campaign, which may last for shorter than 30.4 days, you could spend more on than you expected. If this is the case, some manual budget adjustments may be necessary to keep costs in line.
A well-crafted paid search campaign is a great way to spread the word about your holiday event to an active, targeted audience. Follow our tips above and your holidays are sure to be full of good cheer.