Retro Ad of the Week: Honeywell Electronic Mail, 1981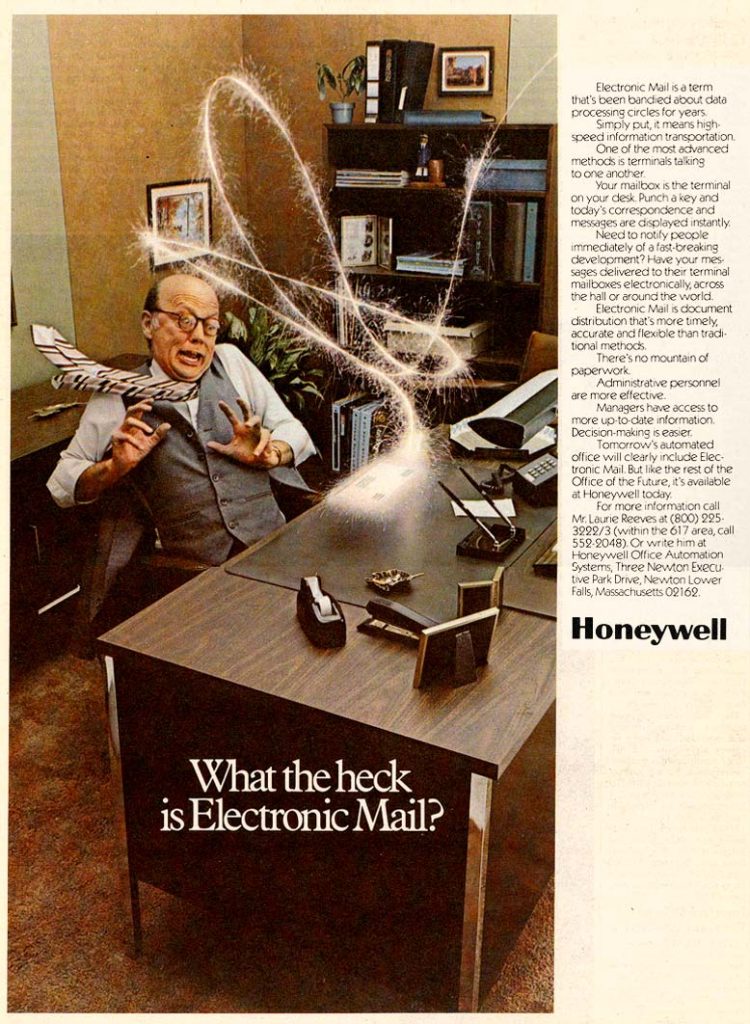 Did you know that email was around in 1981? (The first one was actually sent 10 years earlier). Did you know that it was powered by black magic?
Despite its cheesiness, this is a good example of how B2B advertising doesn't have to be all business and no fun.
—> CHECK OUT MORE VINTAGE ADVERTISING FROM MASCOLA INSIGHTS <—
FUN FACT #1: Honeywell entered the computer business by partnering with Raytheon in 1955, then bought out their interest in the 1960s. By 1991, Honeywell was out of the computer game altogether. (Source: ComputerHistory.com)
FUN FACT #2: The AP Style Guide officially dropped the hyphen from email one year ago. So you never have to question yourself ever again. (Source: Mashable)