Creating Social Ads for the Holidays: All I Want For Christmas is Your Attention
If there's one thing people love, it's the holidays. The only thing they might love more is sharing their holiday experience with others. I bet you can open Instagram right now and find no less than 15 photos of your friends' Christmas trees, holiday decorations, or impressive (albeit, at times, aggressive) outdoor light displays. Advertisers, big brands, and tourist destinations alike are well aware of this and are creating social ads for the holidays that capitalize on your already monopolized-time and attention.
With that in mind, your run-of-the-mill holiday ad will no longer suffice. While certain ads remain classic and timeless, most fade into the background, never to be seen again. Today, advertisers are getting more and more creative with their holiday ads, and some stand head-and-shoulders above the rest.
Let's take a look at some standouts:
Butterfinger (Instagram): Here, Butterfinger isn't directly saying "buy our product" over and over. They're using the current "DIY Hack" craze, and incorporating their own product into it. It's almost as if their product is a footnote to the overall message. If you ask me, that's the right way to do it. Show the audience something they might enjoy, and show them how your product fits into the overall scheme.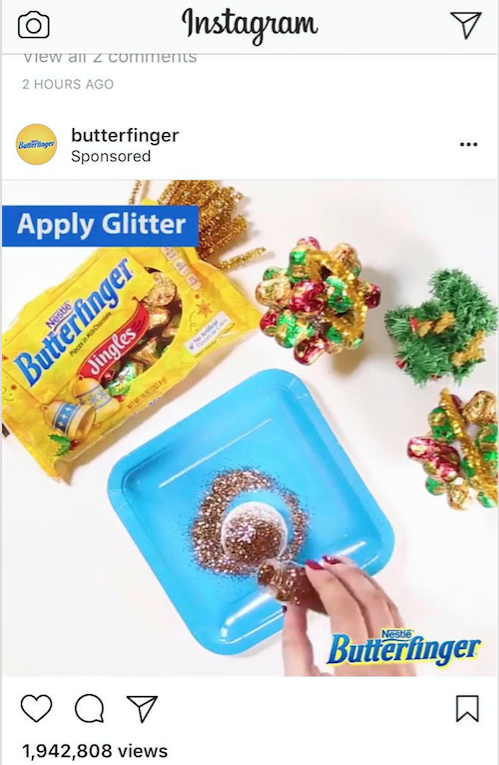 Lowe's Home Improvement (Facebook): Again, we see the DIY idea pop up, but that's because it works. Lowe's is essentially playing the native advertising card here. They've written a simple step-by-step guide to making your very own Christmas wreath, and – wouldn't you know it – you can buy almost all the supplies right at Lowe's! They were even kind enough to give you the link to the product, and the exact product number.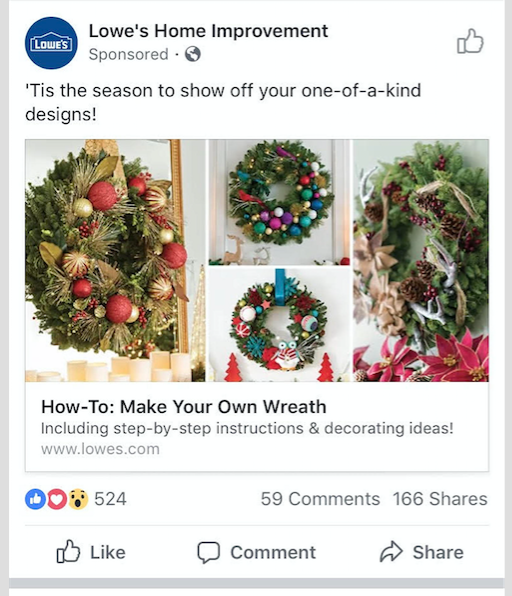 Garmin (Pinterest): Where do you go to get unique gift ideas for that special person in your life? Many flock to Pinterest, so, what better place to advertise your products than there? Also taking a page from native advertising, Garmin has created an ad that mimics a typical pin – colorful background, eye-catching font, and a central theme or product. In this case, they've managed to advertise 5 products in one image and assigned them all "personalities," making it that much easier for you to find the best gift for the explorer/golfer/cyclist/adventurer in your life.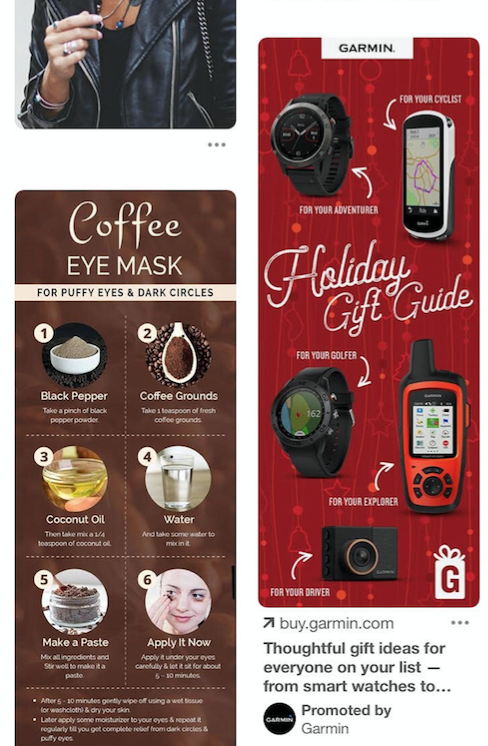 So how can you stand out? Take a page from these guys and find a way to leverage your product or destination in a way that's more than just a product push. Offer tips, a DIY hack, or holiday activities and vacation solutions. And the good news? Production doesn't have to be complicated. Now get out there and get social!