HALLOWEEN POLL: Vote for Your Favorite Candy Tagline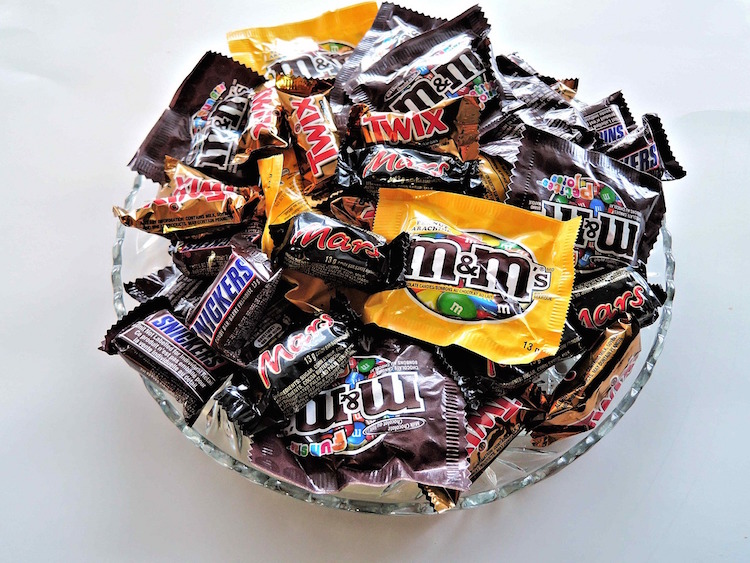 Candy. It's everyone's favorite part of Halloween. You know which ones speak to your taste buds. But which ones have called to you through the years with their creative taglines? You'll find 10 candy slogans – old and new – below. Vote for your favorite candy tagline, and let us know which message makes your mouth water. And while you're at it, have a very Happy Halloween!
Take the Halloween Poll, and Let Us Know Your Favorite Candy Tagline:
What's Your Favorite Candy Tagline of All Time?
Almond Joy/Mounds - Sometimes You Feel Like a Nut. Sometimes You Don't. (29%, 20 Votes)
Snickers - You're Not You When You're Hungry. (17%, 12 Votes)
Reese's - There's No Wrong Way to Eat a Reese's. (16%, 11 Votes)
Twix - Two for Me. None for You. (12%, 8 Votes)
Tootsie Pops - How Many Licks Does It Take to Get to the Center of a Tootsie Pop? (9%, 6 Votes)
M&Ms - Melts in Your Mouth, Not in Your Hands. (9%, 6 Votes)
Skittles - Taste the Rainbow. (4%, 3 Votes)
Twizzlers - Makes Mouths Happy. (3%, 2 Votes)
Milky Way - Sorry, I Was Eating a Milky Way. (1%, 1 Votes)
Starburst - Unexplainably Juicy. (0%, 0 Votes)
Total Voters: 69
Loading ...