Retro Ad of The Week: The Big E, 1990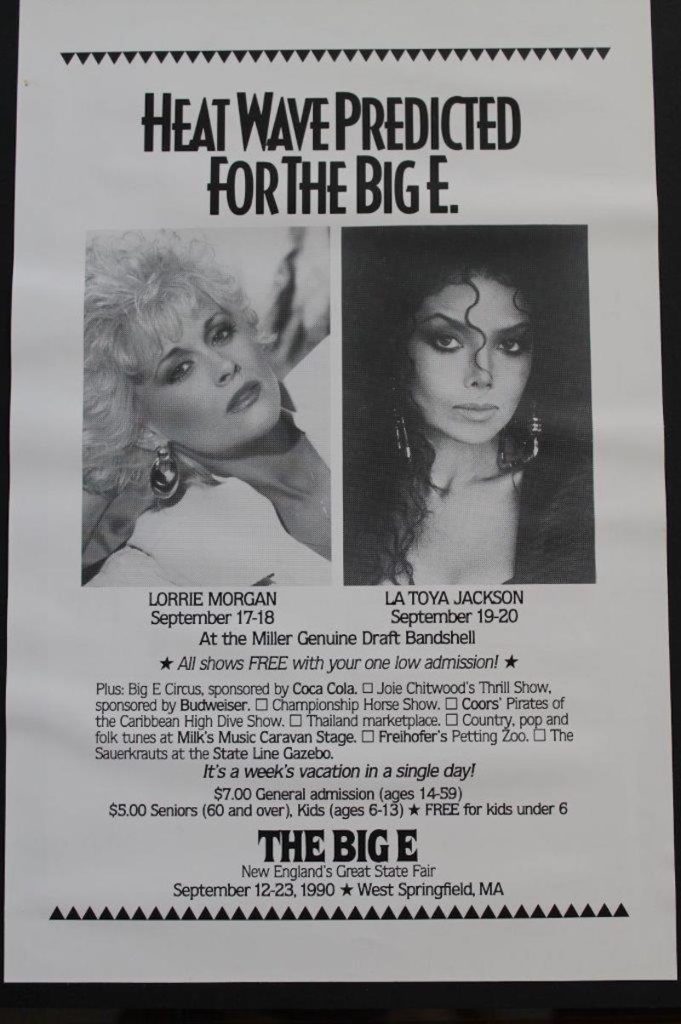 Tomorrow is opening day for one of Mascola Group's flagship clients, The Big E, and we're excited – not only for the campaign, but for the fair itself. The Big E is over 100 years old, and has grown substantially over the years. It's now 17 days long and one of the largest and best-loved fairs in the nation.
In honor of our absolute favorite place to eat an incredible array of fair food, see both hilarious and daring entertainers, meet cute farm animals, and rock out to fun bands, we're taking a look back at this ad from 1990. "Heat Wave Predicted For The Big E" proves The Eastern States Exposition was just as hot then as it is now. And with so much to see, do, and eat, it's still "a week's vacation in a single day!"
FUN FACT: Each state house at The Big E is actually owned by the state itself. This means that when you enter the New Hampshire building, you are technically no longer in Massachusetts – but New Hampshire. Same goes for each New England state house replica at the fair.