Spooky Tales of Marketing Gone Wrong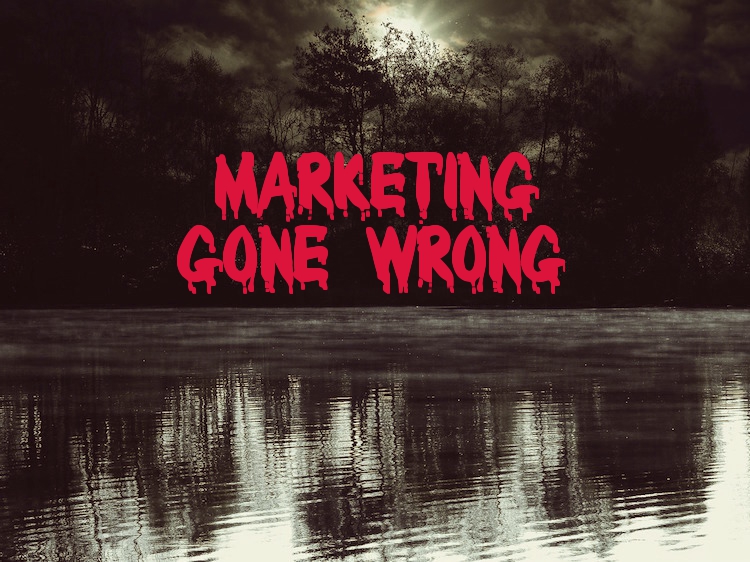 The witching hour is almost upon us. Watch your step, as black cats are creeping around every corner and ghastly ghouls are emerging from their haunts. But wait! Come in closer, as we share with you some of the most frightful stories of them all… spooky tales of marketing gone wrong.
The Haunting of Destinations Past
Patrick heard the frightful ding on his computer. "Oh no, not them again," he thought to himself, "what do they want from me?" Hand shaking, he nervously clicked to his email and behold, another message from a local museum in the Berkshires. It was the seventh email from in two days, advertising an exhibit about dolls. As a 32-year-old man, Patrcick was not interested in dolls. He was about to hit delete, but then… he changed his mind. Slowly, he dragged his cursor down the screen and clicked UNSUBSCRIBE. Lightning flashed across the sky. Patrick's nightmare was now passed along… to the museum's Marketing Director.
Once an eager subscriber, Patrick has now fallen into the black hole of unsubscribers. There are two reasons Patrick unsubscribed from the email list. The first is the deluge of emails – no one likes to be bombarded with multiple emails featuring the same content. The second is that this was not an event Patrick would've been interested in in the first place. If the museum had targeted him with emails designed for his persona, they may have kept him on the list. It's crucial to develop a targeted email strategy that has interesting, relevant content that is targeted at segments of your email list.
"Hello, Is Anyone Out There?"
Jane wanted to know the hours the children's museum was open on Halloween. She wanted to take her children there for their Halloween parade but needed the details. She wrote a post on their Facebook page: no answer. She commented on the event posting: no answer. She even messaged the Facebook page admin: no answer. No one answered her anywhere. The silence was unbearable.

Alone, in her dark kitchen the night before Halloween, Jane whispered fearfully "hello…. is anyone there?" And no one answered. No one could hear her screams of frustration.
All that Jane needed was information about a timely event – but she was left hanging. The beauty of social media is the connectivity it provides you with your audience, but it's key to remember that social media is a two-way street. If you leave your followers unanswered, they will be confused, uninformed, and unhappy. Jane will most likely look elsewhere for Halloween festivities, all because of an unanswered Facebook message.
The Terror of the Terrible Billboard
Jack, the Marketing Director for the local aquarium, had a quick opportunity for a discounted billboard. The aquarium couldn't typically afford billboard space, so he was excited to take advantage of the offer. But the deadline was coming up quick. Jack resized their full-page newspaper ad, advertising the Haunted Aquarium exhibit they were running and sent it off to become a billboard.

A few weeks later, Jack was driving to work and saw the aquarium billboard flash up on the screen in front of him. To his horror, a single headline and three paragraphs of minuscule white text popped up, next to an eerily distorted photo of a jack-o-lantern. He almost thought he saw the aquarium logo, but before he could make it out – flash – the billboard screen changed into an insurance ad. "Nooooo!" Jack yelled in his car. But of course, no one could hear him. They were too busy reading about how to save 15% on their car insurance.
Value pricing is always a great opportunity, but Jack could have benefitted from a little strategy behind his decision. Unfortunately for Jack, he didn't follow the cardinal rule of billboard design – keep it simple! Instead of a simple headline (8 words or less), graphic, and big logo, he just used a newspaper ad with lots of monotonous copy that could never be seen from the road, especially with the 8-second runs of a digital board.
Don't be like Jack or the marketing teams who disappointed Patrick and Jane. Make sure your marketing strategies are on point for 2018. And in the meantime, have a very Happy Halloween!