Posing as Public TV – Companies Target CEOs and Marketing Departments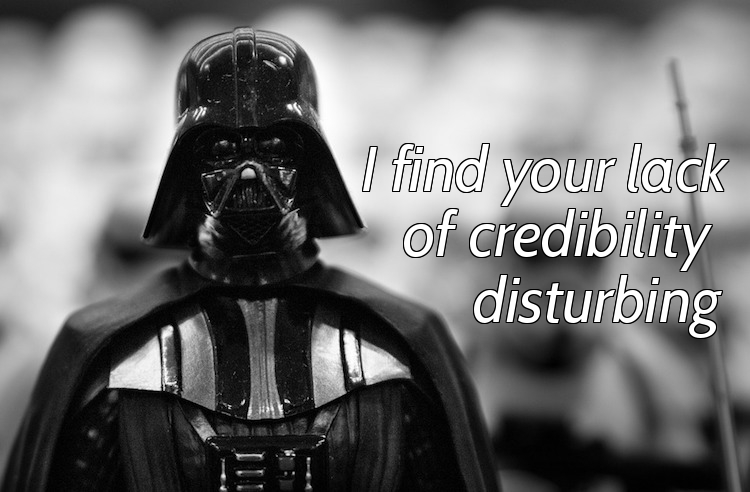 It starts with a phone call. A fast-talking sales person cuts through your gatekeepers by identifying themselves as a producer for a show on public television. They get on the phone with a high-level decision maker, usually your company's president or CEO. And what they offer is very compelling.
Imagine a short documentary featuring your business that would be distributed to national public television. Known as an interstitial newsbreak, these segments are usually placed between longer programs. They offer information, awareness, or thought-provoking insight to relevant and newsworthy issues. Now imagine your piece hosted by a well-respected celebrity. Your brand would be positioned as an authority, and you'd be associated with names like Martin Sheen, Ben Kingsley, or James Earl Jones. All you need to do is pay for the production and/or underwriting fee.
It Sounds Like a PR Dream That's Too Good to Be True. No Surprise – It Is.
When it comes to public relations, it's hard to beat PBS in terms of credibility. But that's the problem: national public television isn't PBS. (Though it sounds awfully similar to National Public Radio.) And "distributed" doesn't mean "placed." Oh, and that underwriting/production fee? It can cost you $20,000 – $30,000. That's a pretty big marketing expense for a model that isn't "pay-to-play."
We've personally seen several destination and lifestyle brands – large and small – targeted by this approach. And here's what we uncovered: in some cases, the production company behind this pitch may have indeed contracted a celebrity to record an introduction. But it doesn't appear to be unique to your company. In fact, it seems that they are template recordings used on all similar productions.
One you've signed on, your segment is indeed produced. It's also distributed – but to public television (think public access), and not directly to PBS. (We've read claims that some of the public stations are affiliated with PBS, but PBS takes a strong stance on this).
In all cases, the segment is distributed, but it's not guaranteed placement anywhere. Considering the strongly advertorial nature of these productions, placement is not likely. If you've spent the money and carved out the time, you're now left with a five-minute marketing video that will most likely only live on your website or YouTube. If you even want it to.
How to Recognize the Public TV Hustle While It's Happening.
Don't get reeled in: here's a quick crib sheet on how to spot this sales pitch before you go down the rabbit hole.
High-level decision makers at small to mid-size companies, medical practices, or non-profits appear to be the main target.
The salesperson will not drive a hard deal, but instead offer a compelling chance to be in a segment on public television.
The shows have names like Leading Edge with Jimmy Johnson, Impact with Martin Sheen, American Milestones with Joan Lunden or In America with James Earl Jones.
The cost is generally $20,000-30,000 for a five-minute production, and is attributed to production or underwriting fees.
The production company behind it appears to change names, shows, and celebrities often.
The websites of these shows often have "PBS" affiliated with their address despite PBS's official statement on the issue. Many of these addresses lead to dead links.
These shady "public TV" offers have been going on for a long time, and they are still going on today. So if you get a call and this sounds familiar, consider this your heads-up. As the old adage says, if it sounds too good to be true, it most likely is.