Retro Ad of the Week: World's Fair Chicago, 1933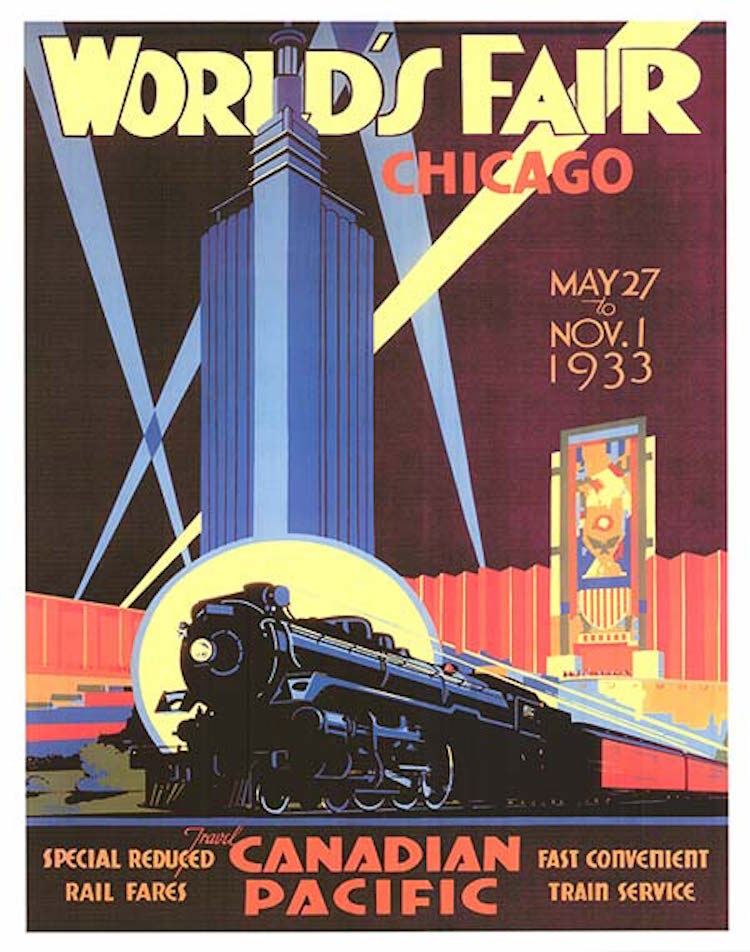 The Chicago World's Fair is often referred to as the Fair that Changed America. It spread over 600 acres and introduced fairgoers to many innovations. Electrical innovations such as elevators and the first electric chair debuted there. As did "new" products we take for granted like the zipper. Fairgoers got a first look at Edison's kinetoscope and the first voice recording. Another great first, George G.W. Ferris showcased his new Wheel there.
The World's Fair posters are legendary. And this one is no exception. Created in 1933, the ad is beautifully illustrated with striking colors. It is an early example of co-op advertising that advises fairgoers to travel to the fair via Canadian Pacific. While not the first ad to feature travel and destination brands in one ad, the shiny black train and the World Fair tower come together seamlessly in the illustration. The result? A completely unique look and feel.
FUN FACT: The tall building in the background of the advertisement is the Carillon Tower at the fair's Hall of Science. Most likely, it is featured due to the theme of that year's fair: technology and progress. The theme resonated, as people hoped new technology would pull them out of the Depression (Source: SpoonPlanet.com)