Retro Ad of the Week: Epcot Center, 1982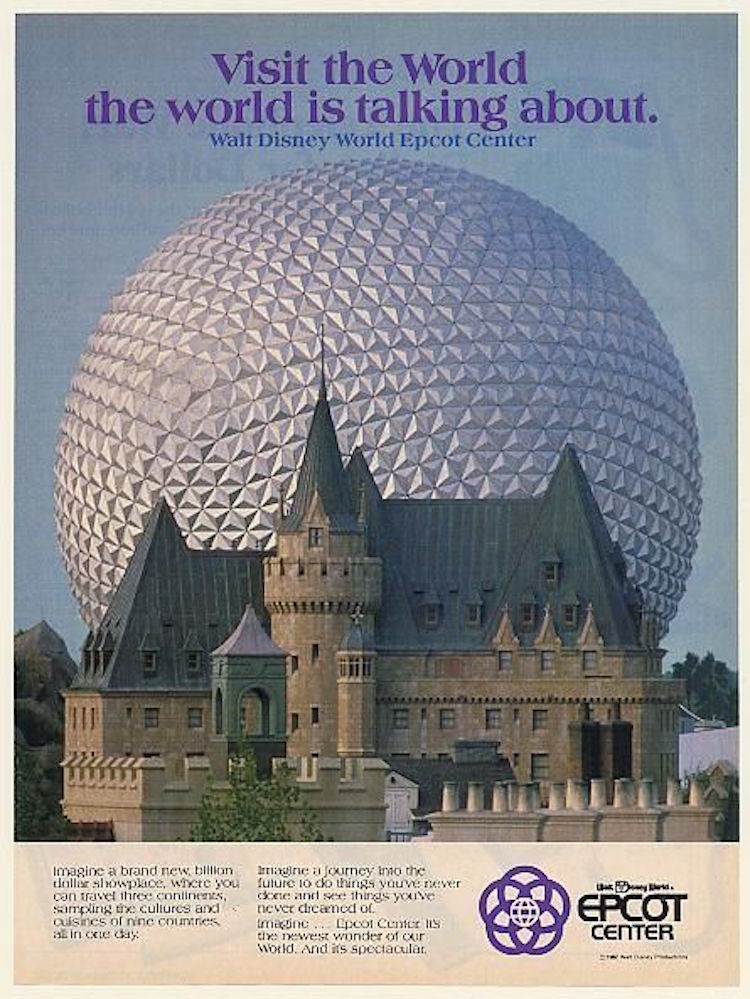 This ad, while not designed particularly well, gets across the concept of Epcot as "another world." A world owned by Disney that is not Disney World. And a place where the cultures across the globe meet the world to come. I remember visiting as a kid. The rush of excitement I felt as we climbed slowly the top of the inside of the giant golf ball. It was like Tomorrowland had its own theme park. But – much to my disappointment – without the speed of Space Mountain. There was no quick trip to the bottom of the golf ball.
What I soon began to understand is that Epcot is not about speed. It's about celebrating other cultures and looking toward a better future. Words like "horizons," "progress," and "imagination" were the buzzwords as I made my way through the park. (I assume that is still the case today.) All in all, this ad nicely captures the essence of the Epcot brand as I remember it in the 80s, even if the design feels stuck in an earlier era.
FUN FACT: The giant golf ball (a.k.a. Spaceship Earth) was designed to collect rainwater and siphon it off into the park's lagoon. An especially relevant example of Epcot's efficiency and environmental awareness. Back in 1982, the park was way ahead of its time. (Source: ThemeParkTourist.com)