Retro Ad of the Week: Matson Lines, 1950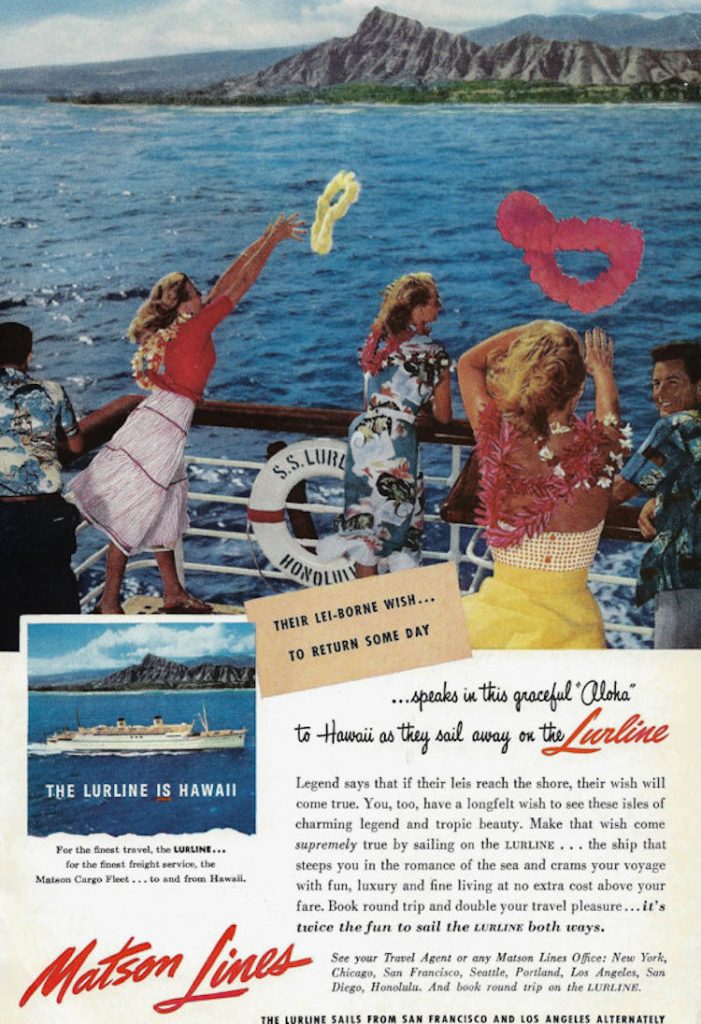 For my whole life, I've heard endless stories of the honeymoon my parents enjoyed in Hawaii. So this retro ad from Matson Lines really caught my eye. It doesn't matter whether it was the Tom Cruise look-alike in the lower, right-hand corner that got my attention, or the feeling from the ad that Hawaii is a place where all wishes come true. Either way, I was drawn in.
As far as cruise line ad messages go, this ad is quite compelling. One line – "The ship that steeps you in the romance of the sea!" – was particularly effective. It immediately made me start to daydream about floating in the ocean, watching the waves ripple as the cruise ship steamed through them.
FUN FACT: Maston Lines was responsible for the first ship to have a cold storage plant and electric lights onboard. (Source: Matson.com)